Developing your staff involves being aware of, and actively working to increase, the skill level of each employee being supervised.
The important component here is knowledge of the employees as individuals.  Each employee has his or her own skills, abilities, needs and personality.  A supervisor who is aware of the unique features of each employee will be best equipped to help him or her meet his or her potential. 
Developing employees requires an investment of time in something that may seem like a low priority to supervisors.  The immediate work of the group often takes precedence, and the natural tendency is to complete the work in the most efficient manner for the moment.  Supervisors may become trapped in a habit of completing work themselves that could be completed by their employees if time was invested in development (Painter, 1995).

The way out of this trap is through delegation.  Delegating work to employees builds the skill base of the organization and frees the supervisor to develop his or her own skills.  It also has the added benefit of providing challenging and engaging work to employees (A Supervisor Asks, 1991).
In delegating work, the supervisor should start by organizing the task, then they should choose an employee both willing and able to develop the skill to complete the task.  The process of delegation involves setting expectations for results, coaching and instructing the employee, and keeping reasonable control over their performance of the task (Painter, 1995).  The supervisor also needs to stress the responsibility that comes with accepting a delegated task and should ensure that proper training is available for employees.
In our next blog, we will dig into the fourth of five key skills effective supervisors need to develop: Managing Performance.
---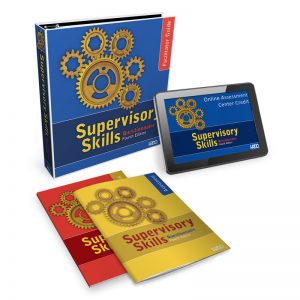 Supervisors are the vital link between your organization and its workgroups. Get your supervisors in gear and ready for performance with the Supervisory Skills Questionnaire.
Interested in developing your leader capability? Learn about our upcoming leadership coaching events.
Want information about bringing this program to your organization? Contact Us